Meet the team members behind our success. With a diverse team, each individual brings different skills and experiences to help our company reach its objectives and goals:
Jennifer Moyer Geiger
Girls and Boys Club Data Collection Assistant
Jennifer Moyer Geiger has been with Acumen Research and Evaluation, LLC since May 2012. She received a Bachelor of Arts in American Studies from the University of Toledo in 2009 and is currently working on a Master of Arts degree in History where she has done work investigating the Harvey Girls, waitresses employed by the Harvey House Restaurants along the Santa Fe Railroad line. Jennifer's studies combined her love of women's history with the stories of the American foodways and she has presented several papers on these topics. She also presented a paper to the National Pop Culture Conference in 2010 on Howard Zinn and Woody Guthrie. Jen adds strong folklore and qualitative research methods to the Acumen Research and Evaluation team.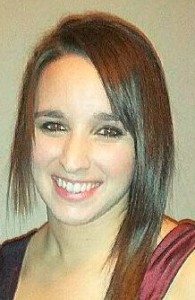 Louise Magers
Marketing and Outreach Assistant
In addition to assisting with data collection through our online system, Louise oversees all Acumen Research and Evaluation public relations. As such, she manages and updates the website, and is expanding the company's marketing efforts. Louise moved to Toledo almost 5 years ago from her hometown of Bloemfontein, South Africa.
Louise graduated from the University of Toledo earlier this year, with a degree in Marketing and Information Systems. She holds a passion for both marketing and technology. She volunteered at The University of Toledo's annual Technology Camp for high school students for the past 3 years and was also a part of the Toledo athletic marketing team, where she assisted in all the football and basketball in-game promotions, event set ups and general marketing campaigns. Her internship was for a small sales company where she created and managed their numerous websites and implemented a marketing strategy. Louise was a member of the University of Toledo's swim team for 4 years (on scholarship), winning two MAC titles, among other individual athletic and academic awards.
Aaron Fader
Part-time Research Assistant
Acumen Research and Evaluation sponsors several graduate assistantships with area universities. Graduate assistants gain experience in research and evaluation methods while providing the company with cutting edge expertise in salient social and analytical areas. all graduate assistants work under the supervision of employees with Ph.Ds.  Meet our current graduate assistants:
Undergraduate students work 15 hours a week at Acumen Research and Evaluation and assist with general data collection, data management, and general office work. Our interns gain valuable experience that complements their intended degrees. Our interns include: