Take a look at some of our current presentations!
Click the underlined title link to view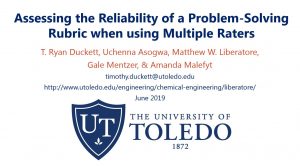 Duckett, T. R., Asogwa, U., Liberatore, M., & Mentzer, G. (2019).
Presented at the 126th American Society for Engineering Education Annual Conference, Tampa Bay, FL, June 16-19.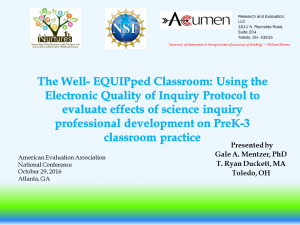 Mentzer, G.A., and Duckett, T.R. (2016).
The Well-EQUIPped Classroom: Using the Electronic Quality of Inquiry Protocl to evaluate effects of science inquiry professional development on PreK-3 classroom practice.
American Evaluation Association national conference. Atlanta, GA: October 24-29.
Mentzer, G.A., and Struble, J. (2012).
Developing science teacher leaders to facilitate the implementation of project-based science in schools: Preliminary findings.
National Association for Research in Science Teaching national conference. Indianapolis, IN: March 25-28.
 *LINE BREAK*
*LINE BREAK*
*LINE BREAK*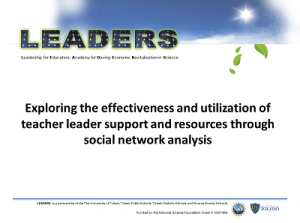 Mentzer, G. A., Brooks, L., Czerniak, C. M., and Czajkowski, K. (2012).
Exploring the effectiveness and utilization of teacher leader support and resources through social network analysis.
National Science Foundation Math Science Partnership annual conference.  Washington, D.C., January 22-24.
 *LINE BREAK
*LINE BREAK**
*LINE BREAK*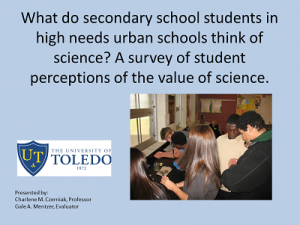 Mentzer, G.A., and Czerniak, C.M. (2012).
What do secondary school students in high needs urban schools think of science? A survey of student perceptions of the value of science.
Paper presented at the Hawaii International Conference on Education, Honolulu, HI, January 4-8.
 *LINE BREAK*
*LINE BREAK*
"Accuracy of observation is the equivalent of accuracy of thinking." – Wallace Stevens