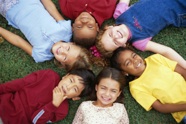 NURTURES
(Networking Urban Resources with Teachers and University to enrich Early Childhood Science) is a five year National Science Foundation Math/Science Targeted Partnership that will create an integrated system of science education for grades preschool through 3 (PK-3) in the Toledo, Ohio area. Partners include The University of Toledo, the Toledo Public Schools, a variety of local preschools, informal science organizations, and community resources. Partners have a shared vision and goal to transform the way in which PK-3 science is taught. Through the development and implementation of a complementary science education learning model that combines inquiry and learning, formal and informal education, teachers and parents, as well as the schools and the community, all in a comprehensive effort to improve science subject interest and science achievement. The evaluation of this project utilizes a complementary learning model based upon the systems approach.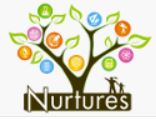 NURTURES 2
This NSF Evaluation and Expansion research project examines the added value of providing family science events and learning activities to children who learn from teachers who participate in the NURTURES PK-3 science professional development at The University of Toledo (see description below). The project uses random assignment. Evaluation examines fidelity of implementation of community science events and direct observations of teaching. Outcome evaluation includes assessment of student science learning using the Galileo.

LEADERS
(Leadership for Educators: Academy for Driving Economic Revitalization) is a five year National Science Foundation Math Science Partnership for Teacher Leadership at The University of Toledo. The LEADERS project prepares 24 teacher leaders from three school districts (in Ohio: Toledo Public, Toledo Catholic, and in Michigan: Monroe County Intermediate School District) to assume science teacher leadership positions within their districts. The teacher leaders attend an intensive summer institute that combines advanced content in renewable energy science with project based science pedagogy and adult learning theory. They then provide extended professional development in the integration of project based science and renewable energy science to teachers in Grades 3 – 12. The comprehensive evaluation includes treatment and control schools, student outcome data, case studies, online surveys, social network analysis, and teacher learning gains.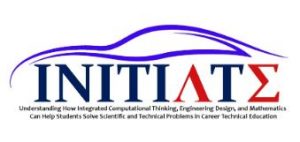 INITIATE
This 3-year, STEM+C Partnership Program Design, and Development project partners high school Mathematics and Career Technical Education teachers in Toledo Public Schools in developing lessons that integrate model smart vehicles coupled with Project-Based Learning to effectively blend mathematics with science (e.g., physics), technology, and engineering. The goal is to improve student computational thinking and mathematics ability and interest. The evaluation assists in the development of professional development through the application of the Concerns Based Adoption Model. It also includes observations of teaching to ensure fidelity of implementation and student outcomes are measured using a research-based project-developed computational thinking instrument and student standardized mathematics scores.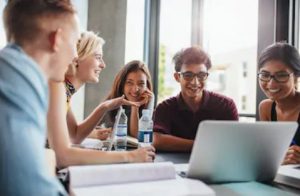 YouTube Learning
Developing problem-solving skills using student-generated problems that reverse engineer online videos is a National Science Foundation IUSE project that challenges Material and Energy Balances students to reverse engineer online videos, e.g., from YouTube, such as what chemical reactions occur when crayons are made. The process results in new, student-created homework problems ("video problems"). Combining videos with words on a page, like in a textbook, engages multiple senses, and multi-sensory activities have been shown to improve learning. This research focuses on improving the quality of problem-solving skills demonstrated by engineering students and is measured using an adaptation of the PROCESS by Grigg and Benson. Students in the treatment course are compared with those solving similar problems in a control classroom. To verify problem rigor, students complete the NASA-TLX.
*LINE BREAK*
 "Accuracy of observation is the equivalent of accuracy of thinking." – Wallace Stevens