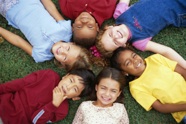 NURTURES, (Networking Urban Resources with Teachers and University to enrich Early Childhood Science) is a five year National Science Foundation Math/Science Targeted Partnership that will create an integrated system of science education for grades preschool through 3 (PK-3) in the Toledo, Ohio area. Partners include The University of Toledo, the Toledo Public Schools, a variety of local preschools, informal science organizations, and community resources. Partners have a shared vision and goal to transform the way in which PK-3 science is taught. Through the development and implementation of a complementary science education learning model that combines inquiry and learning, formal and informal education, teachers and parents, as well as the schools and the community, all in a comprehensive effort to improve science subject interest and science achievement. The evaluation of this project utilizes a complementary learning model based upon the systems approach.

UT3 Noyce Plus Monitoring and Evaluation Project, University of Toledo funded by the National Science Foundation Robert Noyce Scholarships. This long term (up to eight years after completion) study compared the impact two alternative licensure programs have on  the development of fundamental elements of science teacher preparation and persistence (i.e., self-efficacy, instructional teaching preferences, and persistence in the high needs school including classroom management skills). The programs are a fast-track (six months) teacher preparation program and a one-year residency teacher preparation program. The in-depth mixed method analysis concluded that licensure type was unassociated with: impact on self-efficacy regarding instructional practices, classroom management, and student engagement; beliefs that bridge teacher-focused and student-focused views of teaching; preference for a combination of active direct and guided inquiry with more emphasis on the guided inquiry; and experiences with student misbehavior.

LEADERS, (Leadership for Educators: Academy for Driving Economic Revitalization) is a five year National Science Foundation Math Science Partnership for Teacher Leadership at The University of Toledo. The LEADERS project prepares 24 teacher leaders from three school districts (in Ohio: Toledo Public, Toledo Catholic, and in Michigan: Monroe County Intermediate School District) to assume science teacher leadership positions within their districts. The teacher leaders attend an intensive summer institute that combines advanced content in renewable energy science with project based science pedagogy and adult learning theory. They then provide extended professional development in the integration of project based science and renewable energy science to teachers in Grades 3 – 12. The comprehensive evaluation includes treatment and control schools, student outcome data, case studies, online surveys, social network analysis, and teacher learning gains.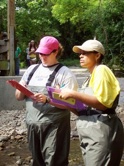 IMPACT, Inquiry Masters Program Advancing Content for Teachers (IMPACT) is a four year U.S. Department of Education funded project at The University of Toledo that provides 20 high school science teachers in the Toledo Public Schools with Master of Science degrees in Biology (Ecology track). IMPACT is a joint venture between the University's Department of Environmental Sciences, Department of Curriculum and Instruction, and Toledo Public Schools. The goal of this project, to increase the number of highly qualified science teachers in the partner school district, will be accomplished through a rigorous graduate level program that weaves strong components of pedagogy and student assessment with salient topics that affect both the ecological and economic future of our region. Evaluation is a mixed method design that includes student performance data (standardized tests), tracking of high school enrollment in upper level science courses, teacher participant performance data (progress towards degree and scores on Praxis content test) and focus group interviews.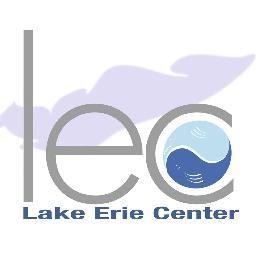 Lake Erie Center, (An Environmental Science Learning Community at the Land-Lake Ecosystem Interface).  This project, funded by the National Science Gk-12 program and hosted by the University of Toledo Lake Erie Center included a multi-faceted evaluation of the placement of environmental science and engineering graduate students in the high school classrooms. The evaluation included quantitative and qualitative data collection and analysis at several levels—high school students, high school teachers, graduate fellows, and university faculty.

UToledo, UTeach, UTouch the Future (UT3), A five-year U.S. Department of Education Teacher Quality Enhancement program that provided an extensive pre-service clinical experience for math and science education students including mentoring, field experiences, comprehensive student support services, and induction support (first three years in-service) implemented through a collaboration between K-12 and university partners.
*LINE BREAK*
 "Accuracy of observation is the equivalent of accuracy of thinking." – Wallace Stevens